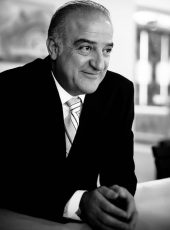 Innovative, Clean and Efficient Energy Solutions for Our Communities

Enprode is an international company with a philosophy to combine our expertise with local resources and capabilities in markets we operate in. We are a technology driven engineering company with core activities in project development, design and construction. Our projects include all types of power plants; thermal, wind, solar, geothermal and biomass and waste to energy and also high performance buildings such as data centers and health care facilities.

Enprode targets activity in Central Asia, the Middle East, Eastern Europe and Russia and Sub-Saharan Africa. Enprode helps its customers manage the challenges of a competitive global marketplace by providing expert solutions based on experience in energy, whether thermal or renewable generation or oil and gas facilities.

Enprode's diverse and flexibility capabilities arise from a talented team of experienced and young engineers using leading edge technology for tailor made designs in support of a project's needs and goals. Enprode believes its greatest asset is its employees. Therefore, we strive to create a uniquely comfortable and friendly environment which is dynamic, productive and nurtures long term relationships.

We seek workplace diversity and promote equal opportunity, free of any discrimination.

Enprode offers a broad range of solutions for various types of fuel feedstock for power generation for both public and private sector investment opportunities. We are well aware of the need for clean, sustainable and efficient energy. Our goal is to provide the best solution for investment in light of the interests of all stakeholders including local communities.

Enprode's mission is to become a global player and a business partner that is reliable, trustworthy and competitive.