BOSEN CCPP Natural Gas Fired CCPP (120 MW, 2 x GE LM6000 PD SPRINT GTG + l x STG)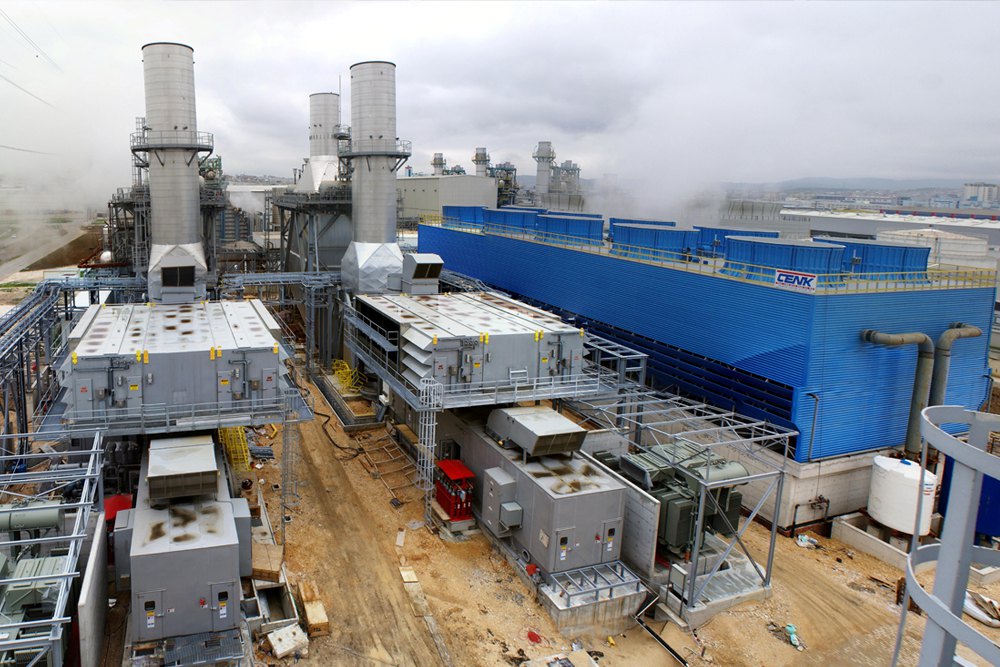 BOSEN CCPP Natural Gas Fired CCPP (120 MW, 2 x GE LM6000 PD SPRINT GTG + l x STG)
Project Location:
Bursa, Turkey
ENPRODE's Responsibilities;

» Basic and Detailed Engineering & Design
» Procurement Consulting
» Construction Management
» Start-up and Commissioning

BOSEN mandated ENPRODE Engineering as the Basic and Detailed Engineering Contractor for then new 120 MW Power Plant investment. The Power plant is located within BOSEN's existing plot area in Bursa Organized Industrial Zone. Design was based on gas turbine combined cycle technology and encompassed two aero-derivative gas turbines, one steam turbine, two vertical gas flow, drum type HRSGs and one mechanical draft cooling tower which had enough capacity to serve the new plant as well as the already installed units. BOSEN is a subsidiary of the Bursa Organized Industrial Zone and already had 130 MW installed capacity under operation. The new plant was the third capacity expansion investment of BOSEN.
The first combined cycle with 60 MW capacity was commissioned in 1999 and total capacity was increased to 130 MW with a second investment in 2006. Bursa Organized Industrial Zone is one of the largest industrial complexes in Turkey, constructed on 3,156 hectare area and having 959 active companies therein providing over 100.000 jobs.
---
MAIN TECHNICAL PARAMETERS
---

Overall Plant Data

Gross power output
120 MWe
Gross electrical efficiency
52%

---

Emissions

Nox
50 mg/Nm3
Fuel type
Natural gas

---

Gas Turbine

Type
General Electric LM6000 PD Sprint
Site rating
46500 kWe
Exhaust gas flow
473.4 t/h
Exhaust gas temperature
449.7 °C

---

Heat Recovery Steam Generator

Type
Vertical, Drum Type Steam Generator
Heat exchangers (HP)
Mix Eco, Eco, Boiler, Superheater
Heat exchangers (LP)
Mix Eco, Boiler, Superheater

---

Steam Turbine

Type
Multi-Stage Condensing Steam Turbine
HP steam
55 bar / 425°C
LP steam
3.8 bar / 220°C
ST power output
28 MWe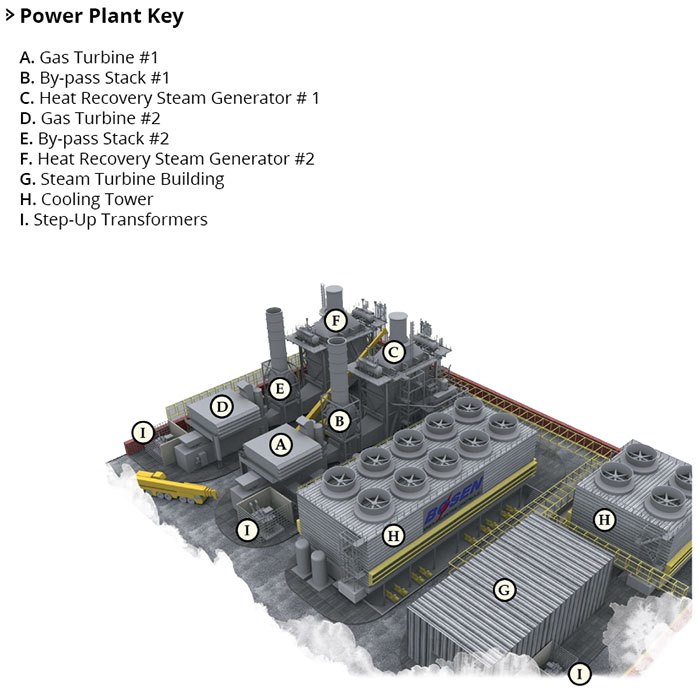 « Back