WATER RESOURCE DEVELOPMENT ENGINEERING AND CONSTRUCTION SERVICES
Water Resource Development Engineering and Construction Services
Hydroelectric Power Plant Projects
Pumped Storage Hydroelectric Power Plant Projects
Reservoirs, Ponds and Dam Projects
Irrigation and Flood Control Projects
Our company provides the following services for water projects
Site surveys
Data collection
Licensing
Project development
Feasibility studies and reports
Detailed engineering design
Geological investigation studies and reports
Audit, survey, observation and progress reports for financial institutions and investors
Basin hydrological analysis
Land classification, economic and investment reports
Custom cartography and mapping
Soil investigations and borehole drilling
Preparing flood control studies and reports
Evaluation and site audit of projects in operation
Experiences, References, Previous Studies
Preliminary, prefeasibility and feasibility studies by ENPRODE.
Technical evaluation reports have been prepared for 27 HEPPs in Azerbaijan.
1) Evaluation and condition survey studies and reports of several projects in Asia, Africa and Europe.
2) Pumped storage hydroelectric power plant projects in Eurasia and Europe. Total Installed Power Of All Projects: 4.420,00 MW (preliminary studies, prefeasibility studies, feasibility studies)
---
Siroka Draga Pumped Storage Hydroelectric Power Plant ( PSHPP )
Pumping Mode :
1120 MW
Turbine Mode:
762 MW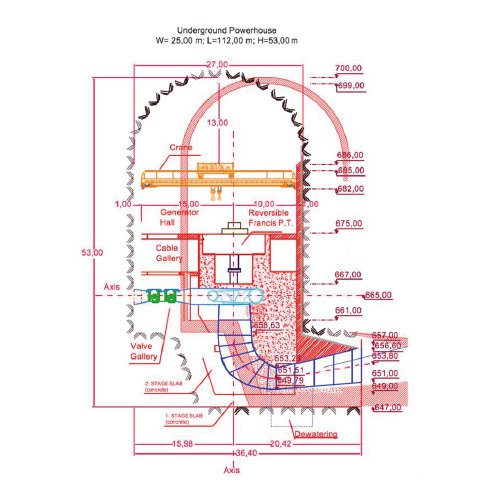 Benefits for Bosnia Herzegovina and Europe
Quick and Flexible Response to Grid Peak Power Demand
Supports Tight Frequency Control
Reduced Reliance on Transmission Networks to Supply Peak Power Demand
Large Capacity Energy Storage
---
TI Profile (Longitudinal Section)

The design comprises two tunnels due to the capacity and size of the Siroka Draga PSHPP.
The T1 tunnel profile view is shown in this drawing
---
Project Characteristics
Axis 1 & Axis 2 Dam Cross Sections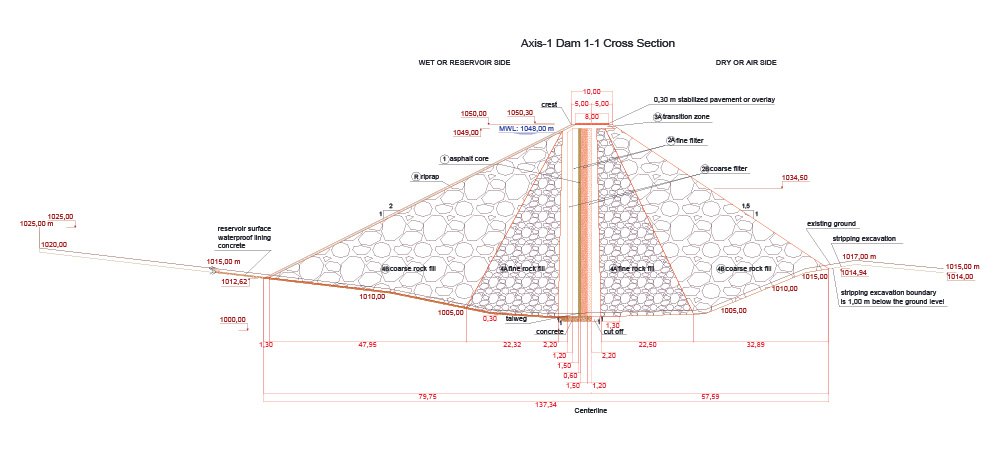 Two asphalt core rock fill dam axes have been designed for the upper reservoir (Siroka Draga Lake) due to the topographic requirements.